Coverage to ship valuables
Protect your valuables with MBE SafeValue.
The complete solution for shipping your valuables with a professional packing, shipping and coverage service, which protects your products from collection to delivery.

With MBE SafeValue you can count on a specific solution to ship and protect your valuables, being safe from any damage or loss.
What can you ship with MBE SafeValue?
Fine wine, fashion products, textiles and leather goods, prototypes, production machinery, hi-tech products, musical instruments and many other valuables, both for your private needs and for your company.
In addition, with MBE SafeValue Art you can count on a specific solution for work of art, jewelry, antiques and collectibles. MBE SafeValue Art covers the value of your works of art in case of loss and, in case of damage it also provides the reimbursement of restoration costs and depreciation of the work
What about Business? MBE SafeValue 4Biz is the solution designed for your business and your tranquillity. All you need for coverage on more frequent and lower value shipments, with protection of the real value of your goods and the cost incurred for the entire shipment.
MBE. All in one.
With MBE SafeValue you will have:
Solutions designed to preserve the integrity of the product;
Coverage of the real value of the goods and their shipment;
Protection in case of damage or loss of the shipment.
International Shipping
With MBE Shipping you can easily and safely send documents and products in Italy, Europe and outside Europe. Entrusting your domestic and international shipments to MBE means being able to count on flexible solutions tailored to your needs.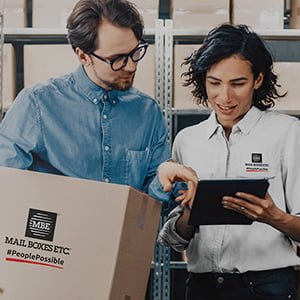 Print & Marketing
Promote your business with dedicated marketing activities and communication materials like greeting cards, personalized gadgets, calendars, posters and flyers. MBE Print & Marketing Solutions are the right choice for your business challenges.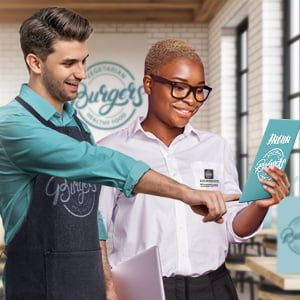 Digital Solutions
With Digital Solutions for Logistics you can rely on expert partners able to manage customized logistics processes, entrusting a single supplier for all your logistics and transport activities.